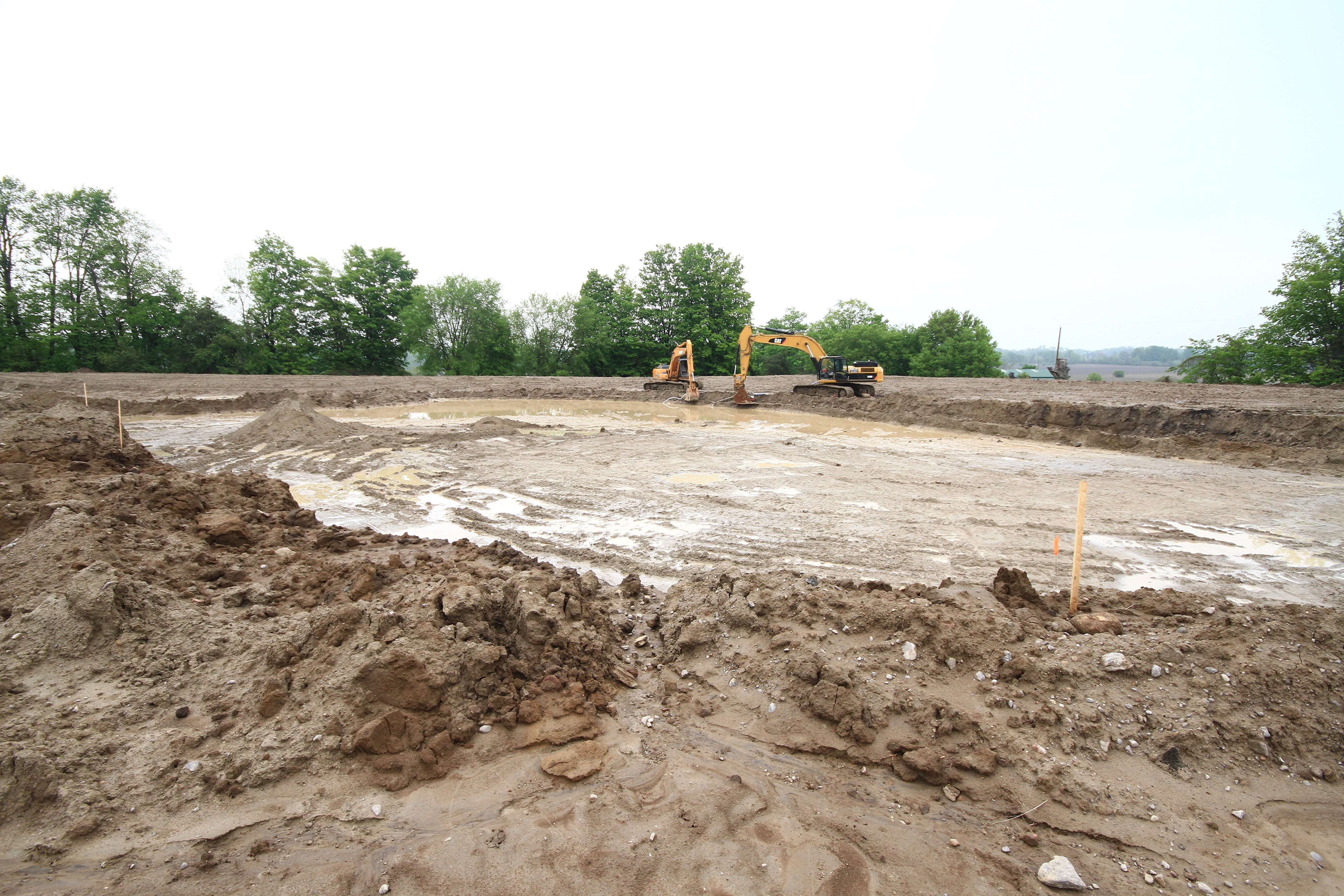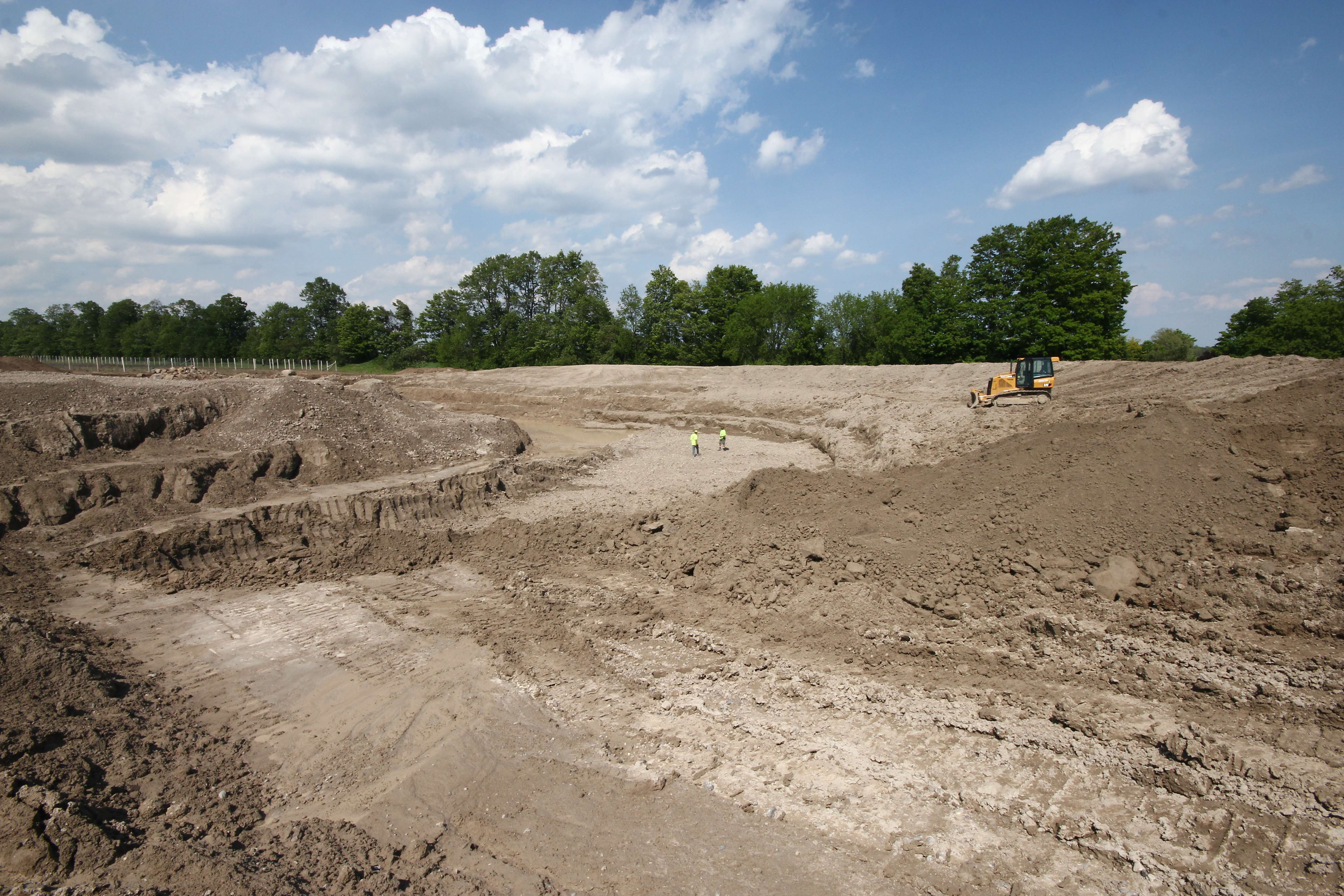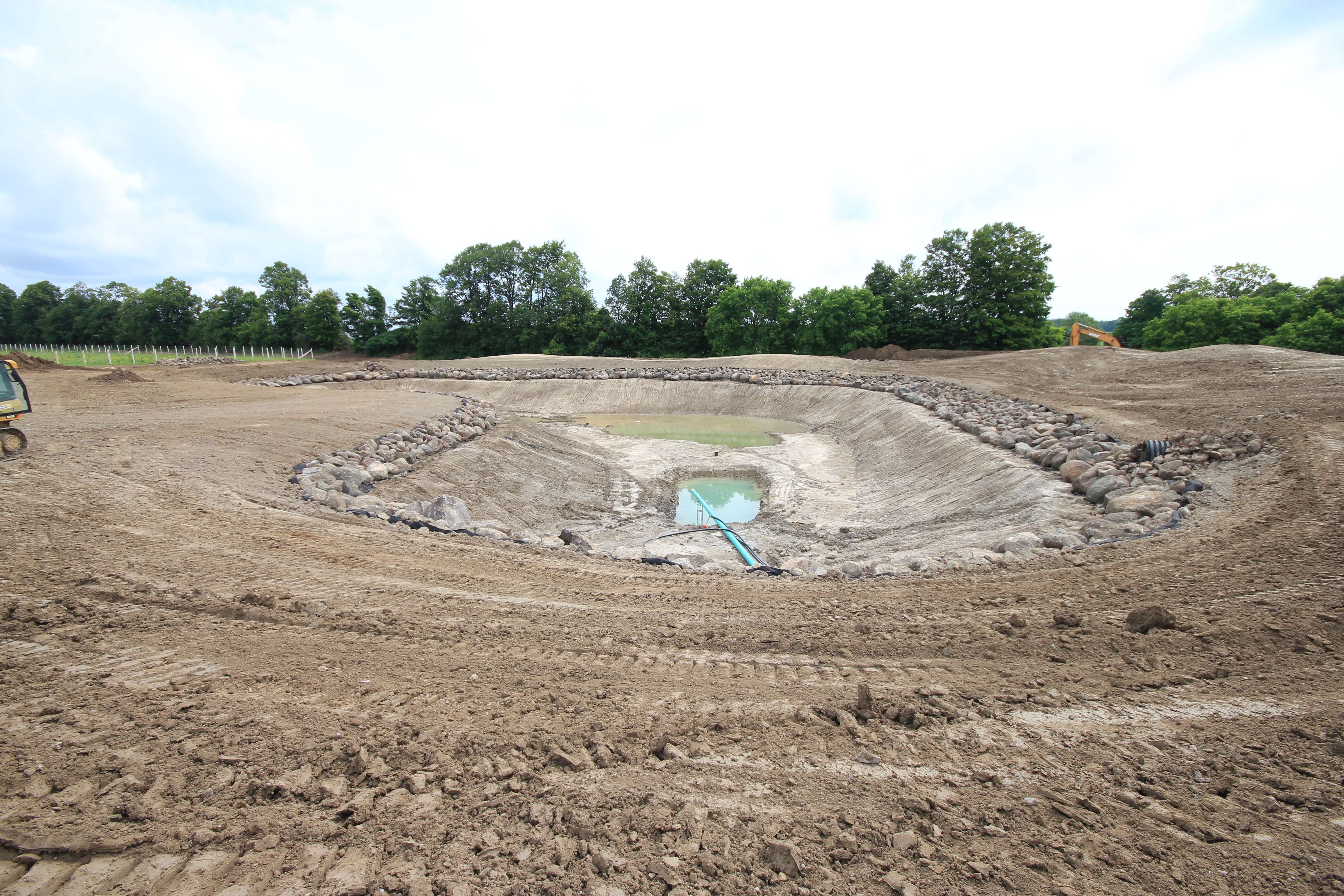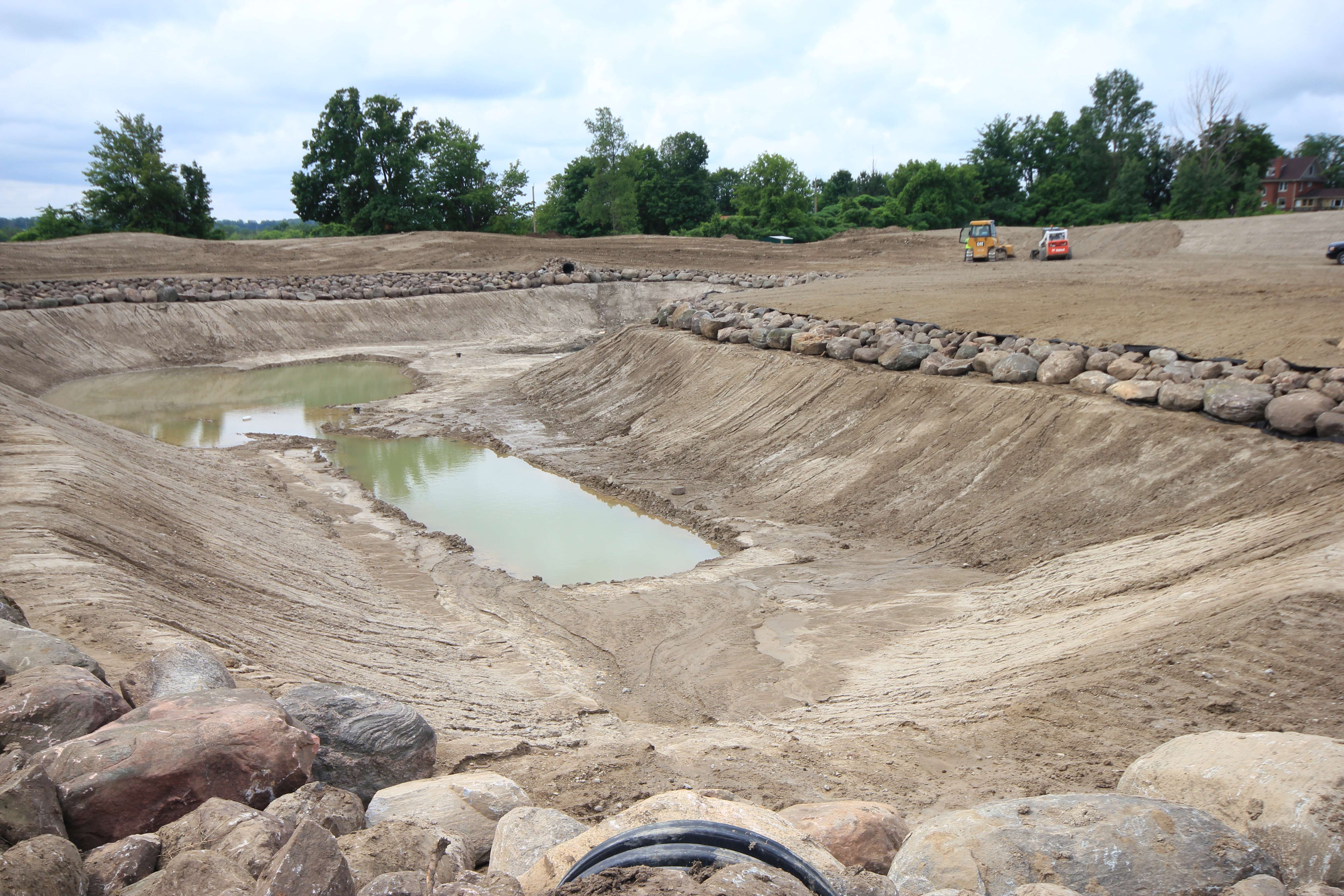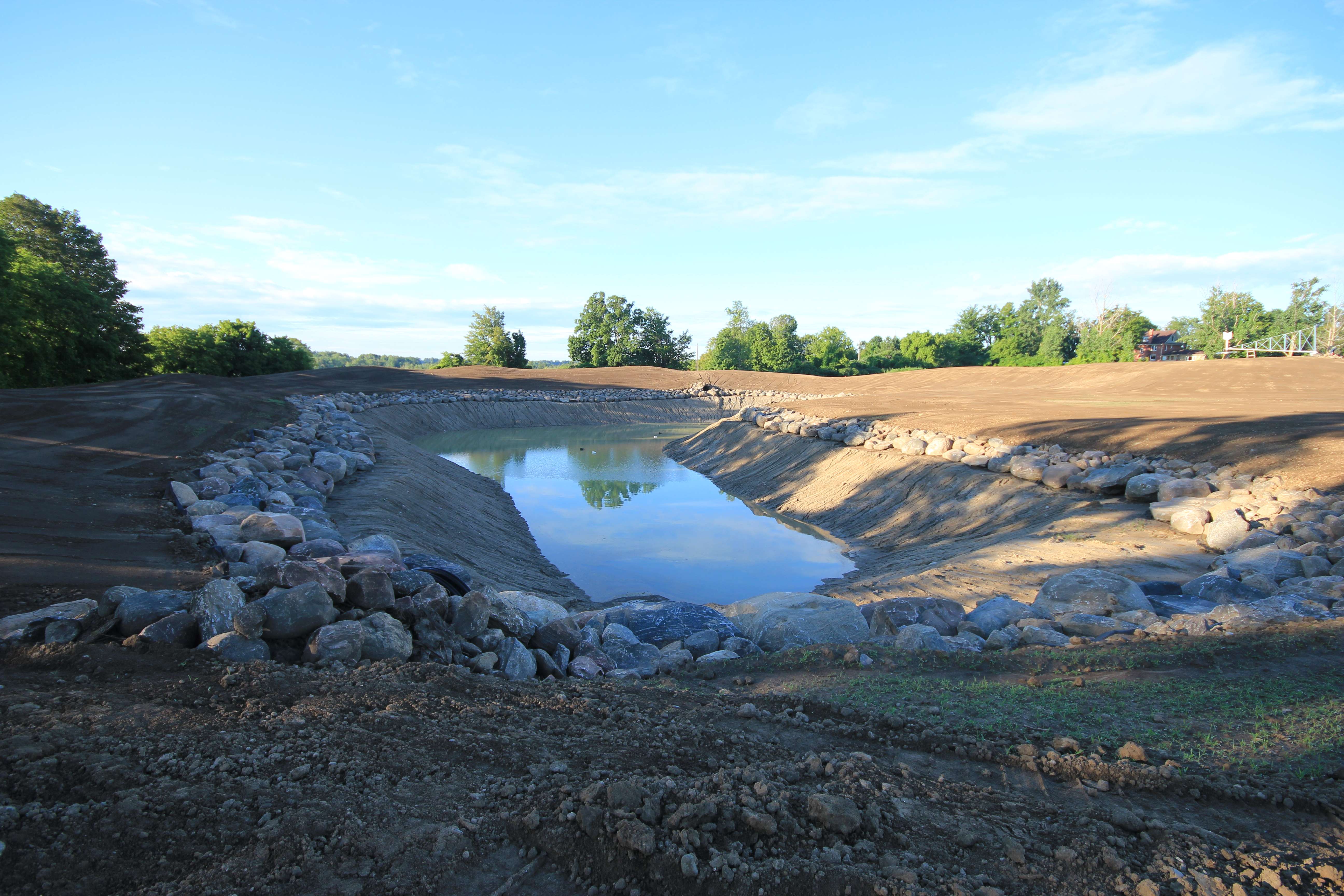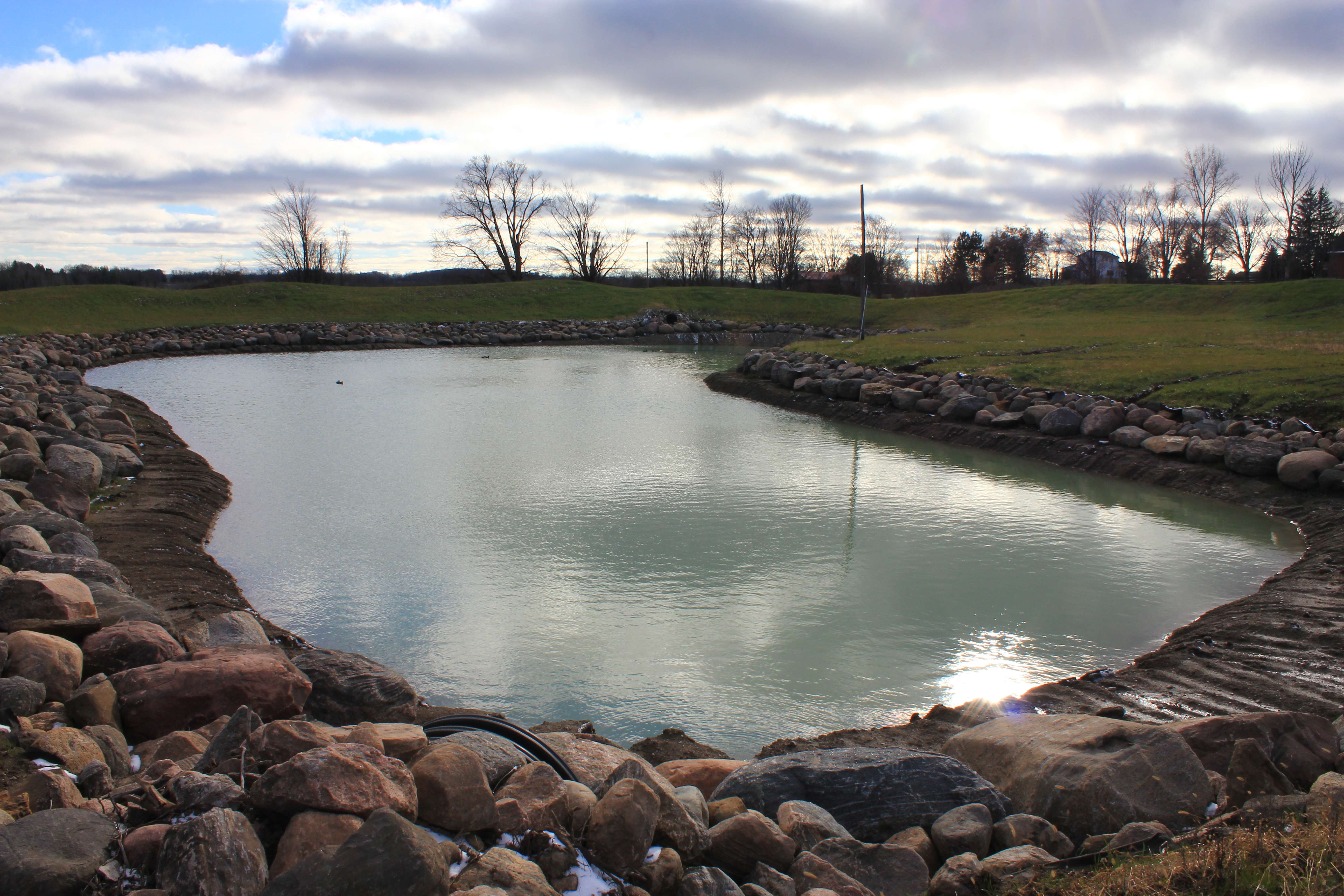 Excavations and Grading
SWMP in Innisfil
This project was completed in 2013 on a farm in Innisfil.  The land owner wanted a water supply created for future use of the property and livestock.  The pond was located where it would collect most of the natural drainage.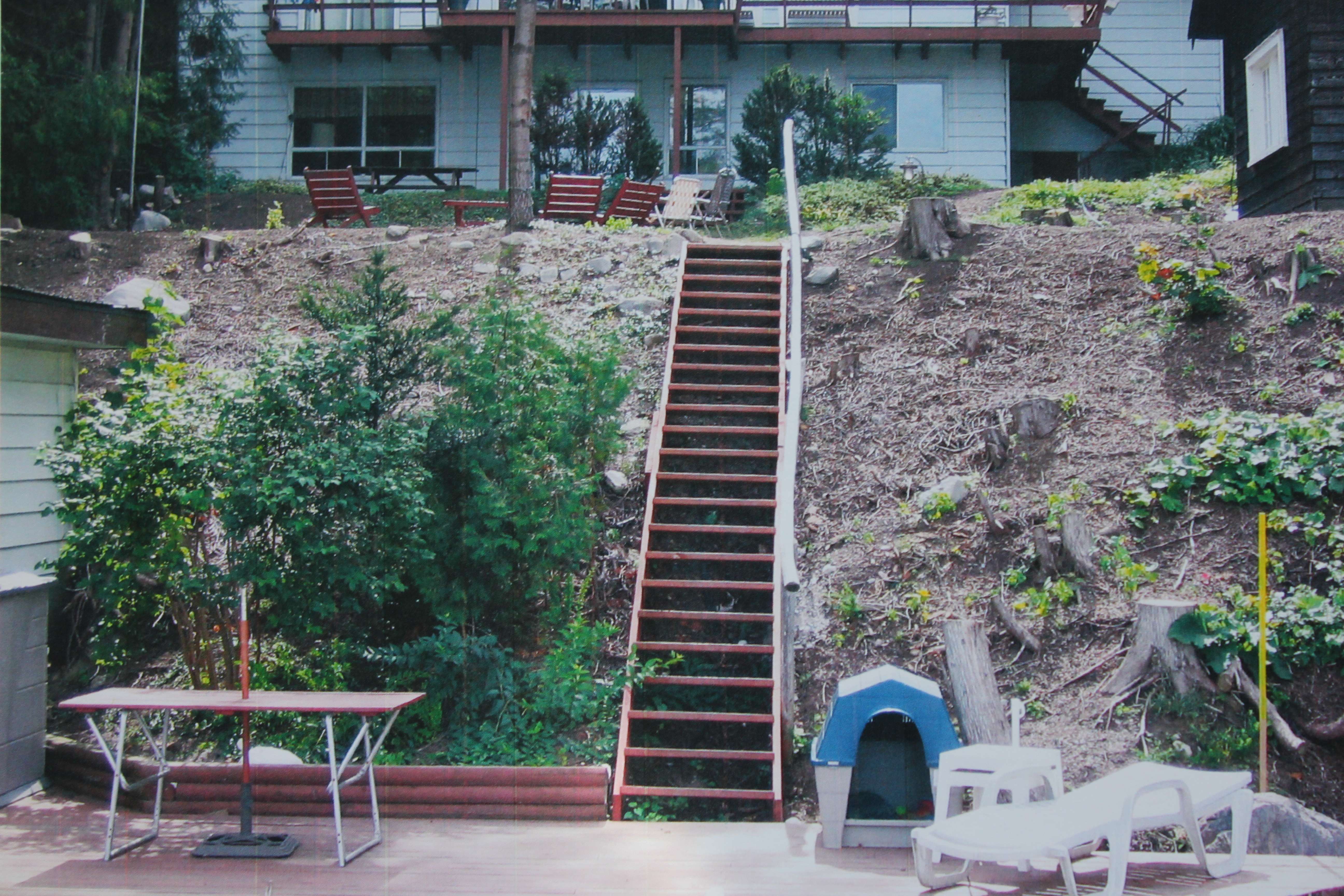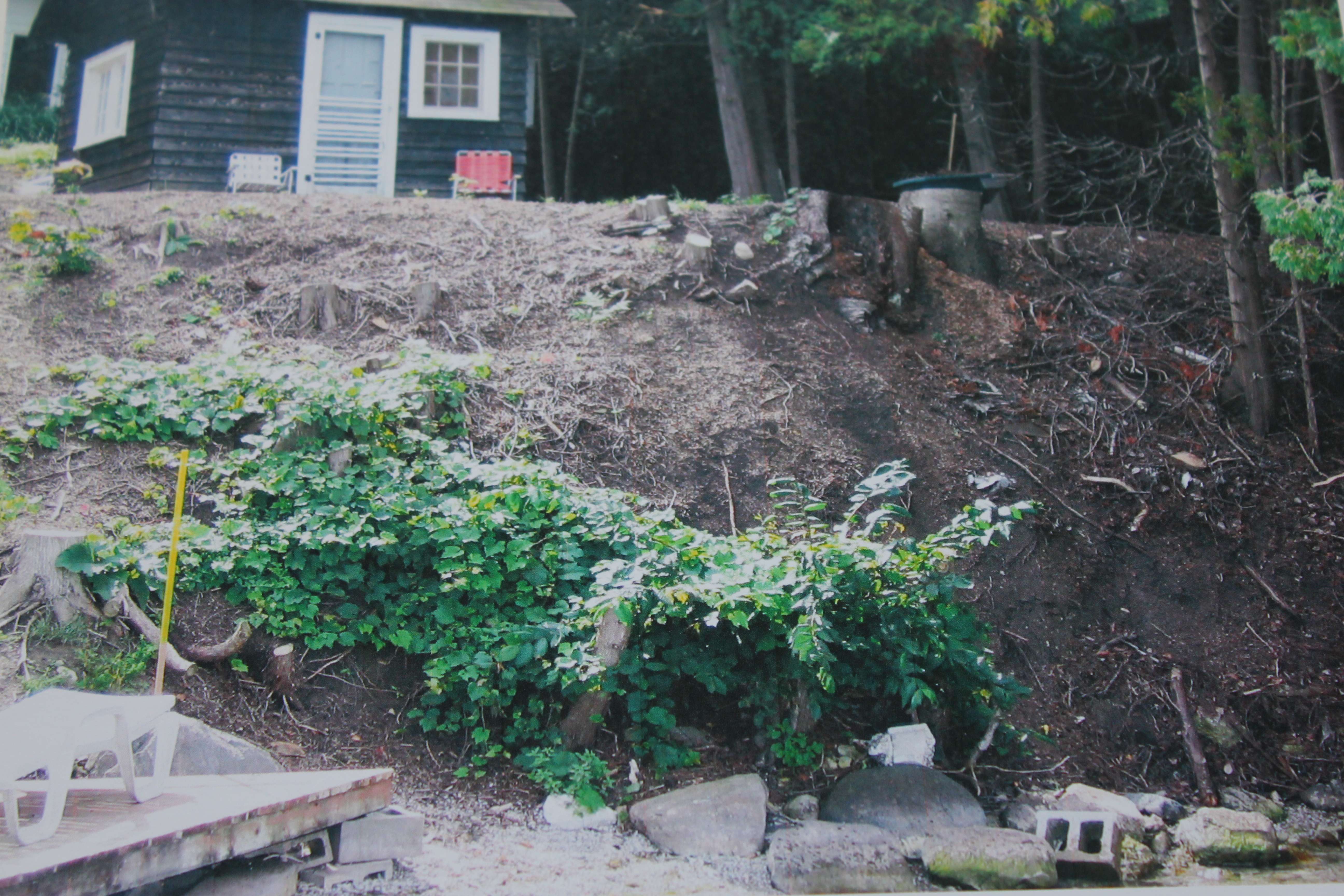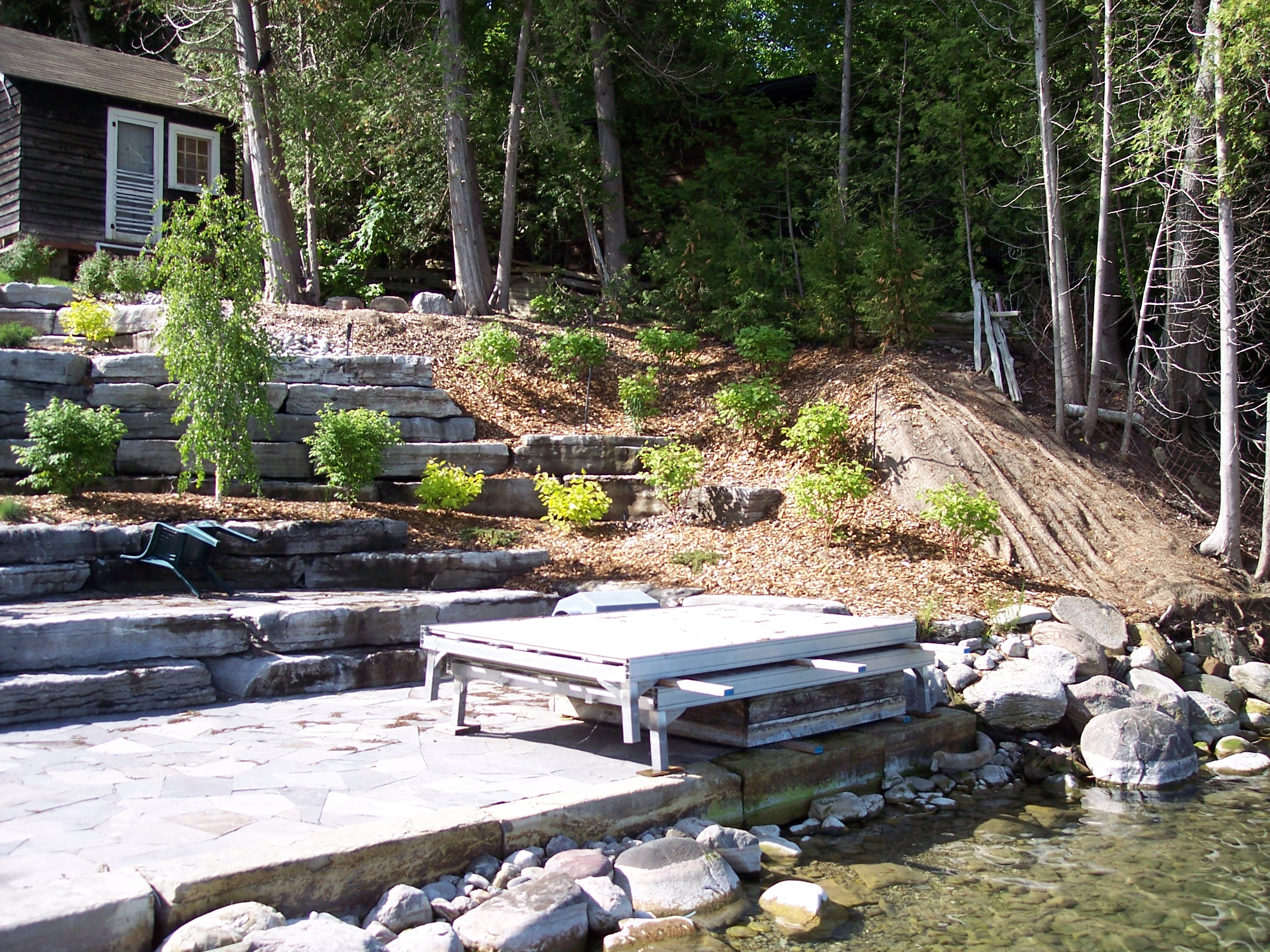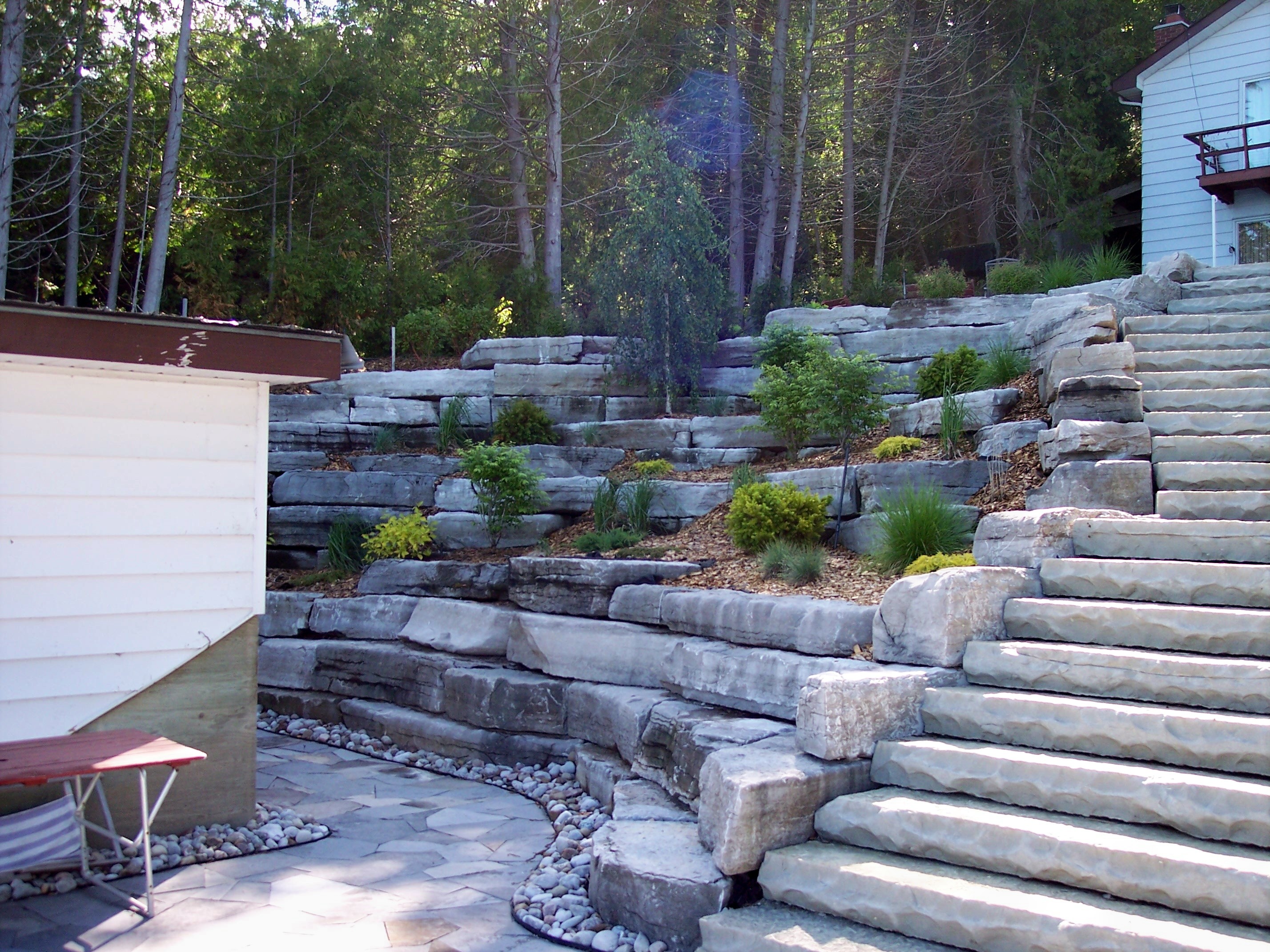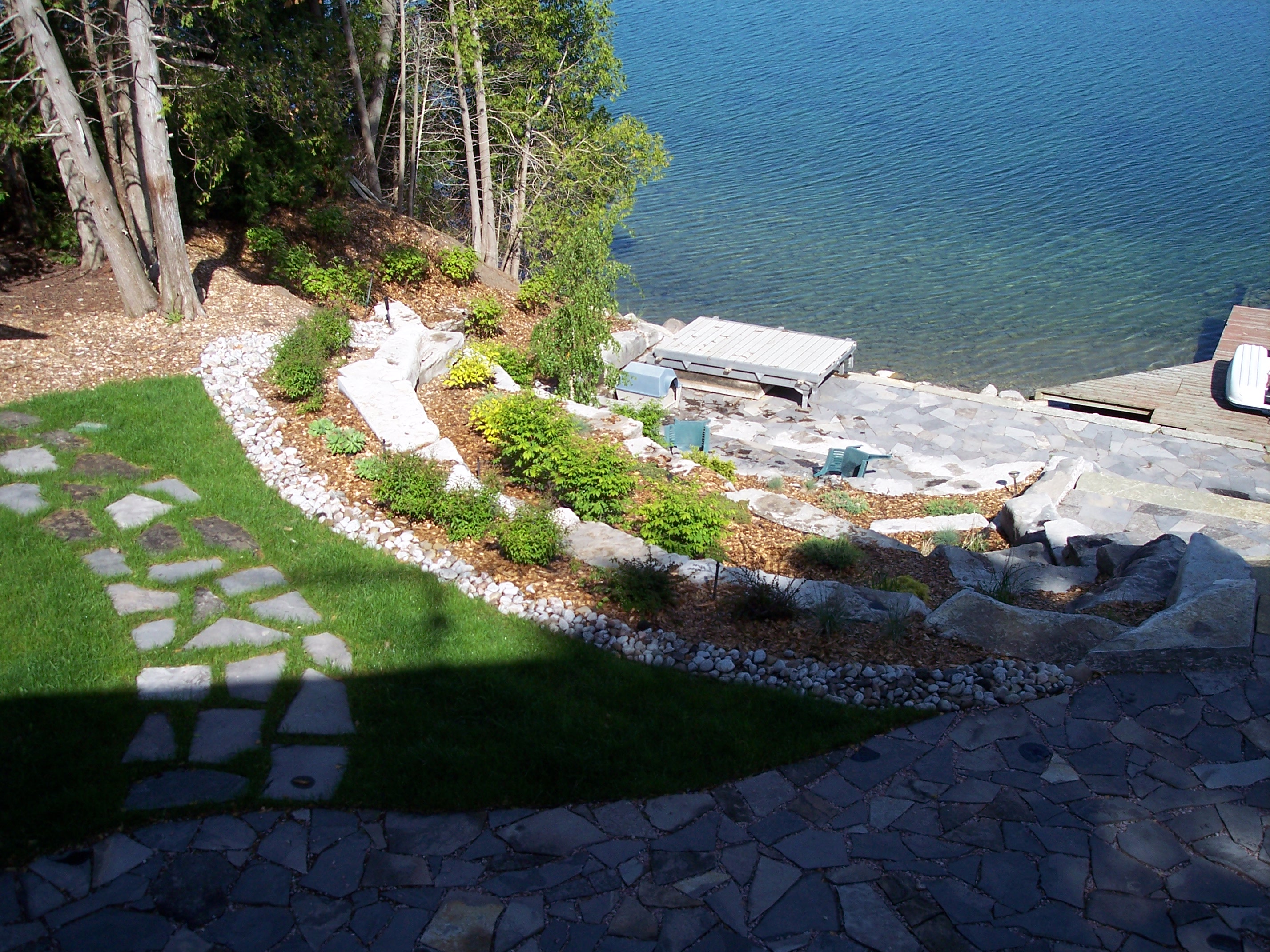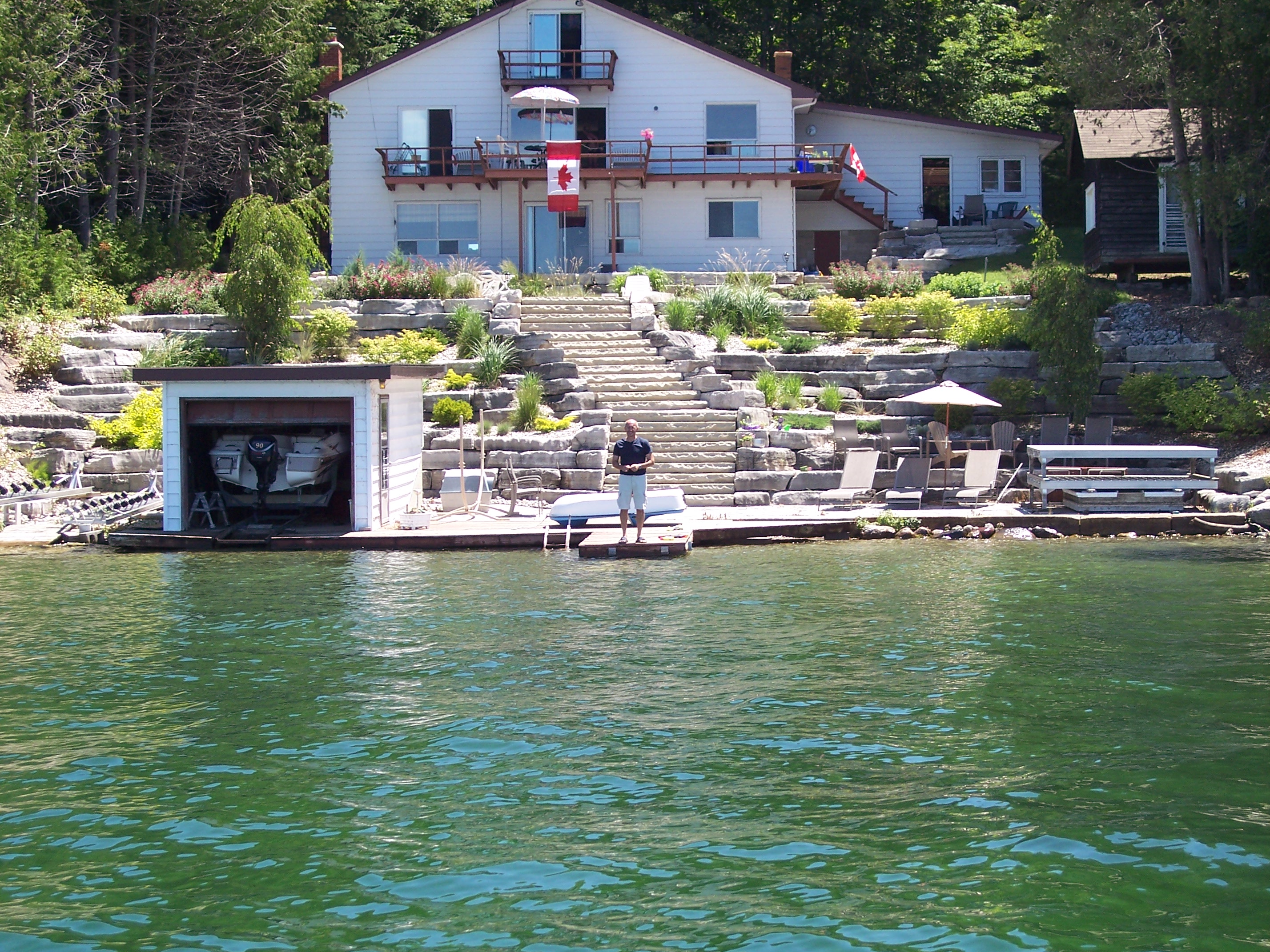 Excavation
Grading
Landscaping
Waterfront Stabilization
The property owners of this cottage needed to stabilize the steep slope and shoreline.  A new and safer set of steps to the lake was required as well.  A solid structure of stone stairs, upper and lower patios and terraced beds were installed and many indigenous species were planted in the beds.